RISE UP, ASSEMBLY!
Phase 2 Reopening Plans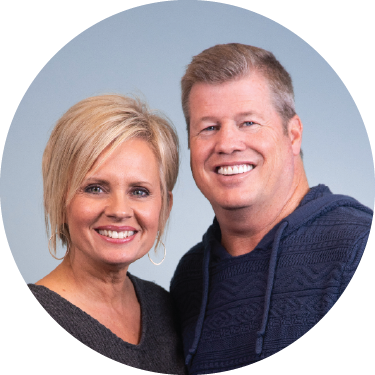 Dear Church Family,
Kelly and I are excited to announce that as the state of Oklahoma enters Phase 2 of their reopening plan, The Assembly will host live services beginning Saturday, May 16, and Sunday, May 17.  We can't wait to see you again!
Providing a safe atmosphere for worship is our top priority.  We have developed a plan that will allow us to reopen in compliance with state and local guidelines. Social distancing requires that we limit the number of people entering our facility at one time.  Therefore, we have established a simple online form that will allow you to select a service time and RSVP your attendance.  You may also call the church office to RSVP.  The Assembly will add additional service times to accommodate everyone that wants to worship with us.
As much as I would love to see everyone this weekend, some may feel uncomfortable being in public right now.  The CDC continues to recommend that individuals over 65 and those in the vulnerable population continue to follow the safer-at-home guidelines.  Respectfully, we ask that if you've had a fever or experienced flu-like symptoms in the past 14 days, please do not attend in person. The Assembly will continue to broadcast our services online via Facebook, YouTube, and our website.
Kelly and I thank you for your prayers, kind words, and the overwhelming support you've shown us in this season.  We love you, church!  Let's rise up!
The information in this document will explain some of the changes we will implement during Phase 2.  If you have any questions, please call the church office at 918-251-8591 or email info@theassembly.org.
Sincerely,
Pastor Ron Woods
---
What you should know:
We can't wait to see you, but only when you feel comfortable being out in public.  Our services will continue to be streamed on all platforms - YouTube, Facebook, and www.TheAssembly.org/live.
Please be considerate of others and do not attend on-campus services if you are experiencing flu-like symptoms or have had a fever of 100.4 in the past 14 days.
The Assembly's staff will fill all Dream Team positions during Phase 2.
In compliance with Phase 2 of the Oklahoma OURS plan, we've given careful consideration to ensure that our members can safely practice social distancing.  We respectfully request that everyone attending our on-site services adhere to CDC and local health guidelines.
Maintain social distancing, allowing six feet from others.
Avoid physical contact with those outside of your immediate family.
Members 65 and older, and those in the vulnerable population are encouraged to follow the safer-at-home guidelines and join our service online.
Face masks are not required but certainly welcome in this phase.
Our on-campus adult classrooms aren't built for social distancing. We expect on-campus classes to resume when the state implements Phase 3.  This includes our Champions ministry.
To make room for social distancing, The Assembly will add service times to our weekend schedule, as needed.

Saturday's at Rose - [4pm*] and 6pm
Sunday's at South - 9am, 11am, and [1pm*]. *[if needed]
Before you arrive:
Because seating capacity is limited, we ask that everyone RSVP for a service time of their choice.
Register online at www.TheAssembly.org/rsvp or call the church office during regular business hours, 918-251-8591.
Special care for families:
Requiring children to maintain social distancing is an unfair expectation. 

Therefore, we have designated the last three weekends of May as family services.

  Children ages four and up and teenagers are asked to sit with their family.
The Oklahoma OURS plan gives specific permission for church nurseries to open in Phase 2.
Nursery care will be available to a small number of children through age three.  An RSVP is required, and space is limited in order to maintain small ratios of adults to children.
Nursery leaders will adhere to a strict set of guidelines to limit risk exposure while in our care.
All classrooms have been thoroughly cleaned and disinfected. We have a plan to clean each room between services.
After each service, all classroom toys will be switched out with clean, unused toys for the next service. All toys will be cleaned and sanitized before the next weekend's service.
Outside of bottles provided for infants, snacks will not be provided.
Children should not bring any items from home - including bags, toys, snacks, etc.  Bottles and diapers are allowed.
Check in will begin outside under the awning of the Kids Lobby entrance. All children will have their temperature taken prior to entrance.
Once inside, you will receive the appropriate name and security tags and a team member will take your child to class.
When picking up, please present your tag in the kids lobby line. A team member will bring your child to you in the lobby.
Please maintain social distancing standards when dropping off and picking up your children.
Questions about our nursery?  Contact Pastor Krystal Lee - klee@theassembly.org
When you arrive:
Please arrive no earlier than 20 minutes before the service time.
Follow the direction of the parking signs and parking team.  They will guide you to the best available space.
The parking lot is the "new lobby."
Enjoy meeting up with friends outdoors while observing the six-foot rule.
Indoor lobbies will be designated as pass-throughs that lead directly into and out of the auditorium.
Hand sanitizer will be available at each entrance.
Restrooms are available and will be cleaned regularly. Please kindly use the facilities before or after service.
Common areas like the coffee shop and information centers are temporarily closed.
To help us manage seating capacity, our staff will guide you to the next available row and seats. Please understand that it may not be your regular row.
During the service:
Oklahoma OURS plan requires churches to leave every other row empty.
You will be asked to sit with family and those that traveled in your vehicle to church.
Leave three empty seats (6 feet) between you and the next family.
No bulletins or handouts will be provided.
Offering buckets will not be passed but will be available at the back of the sanctuary when you exit.

Worship! We know the room may feel different, but we set the atmosphere with our heart and attitude, so let us give God our best and RISE UP!
After the service:
At the conclusion of each service, our staff will dismiss rows and sections in an orderly manner.
Please exit the building and enjoy greeting friends in the "new lobby" — aka, the parking lot.
Respectfully give others six feet as you exit and while gathering outside.
Our church staff will immediately begin cleaning procedures for the next service.  This includes disinfecting all seats, armrests, common areas, restrooms, and nursery rooms.
Share your experience with us.  This process is new, and we welcome any feedback that will make us stronger.  Email your comments or ideas to info@theassembly.org or share your kind words on social media.
Plan for next week!  Each Sunday, we will open up registration for the next weekend.  You can help us plan by submitting your RSVP as soon as possible.